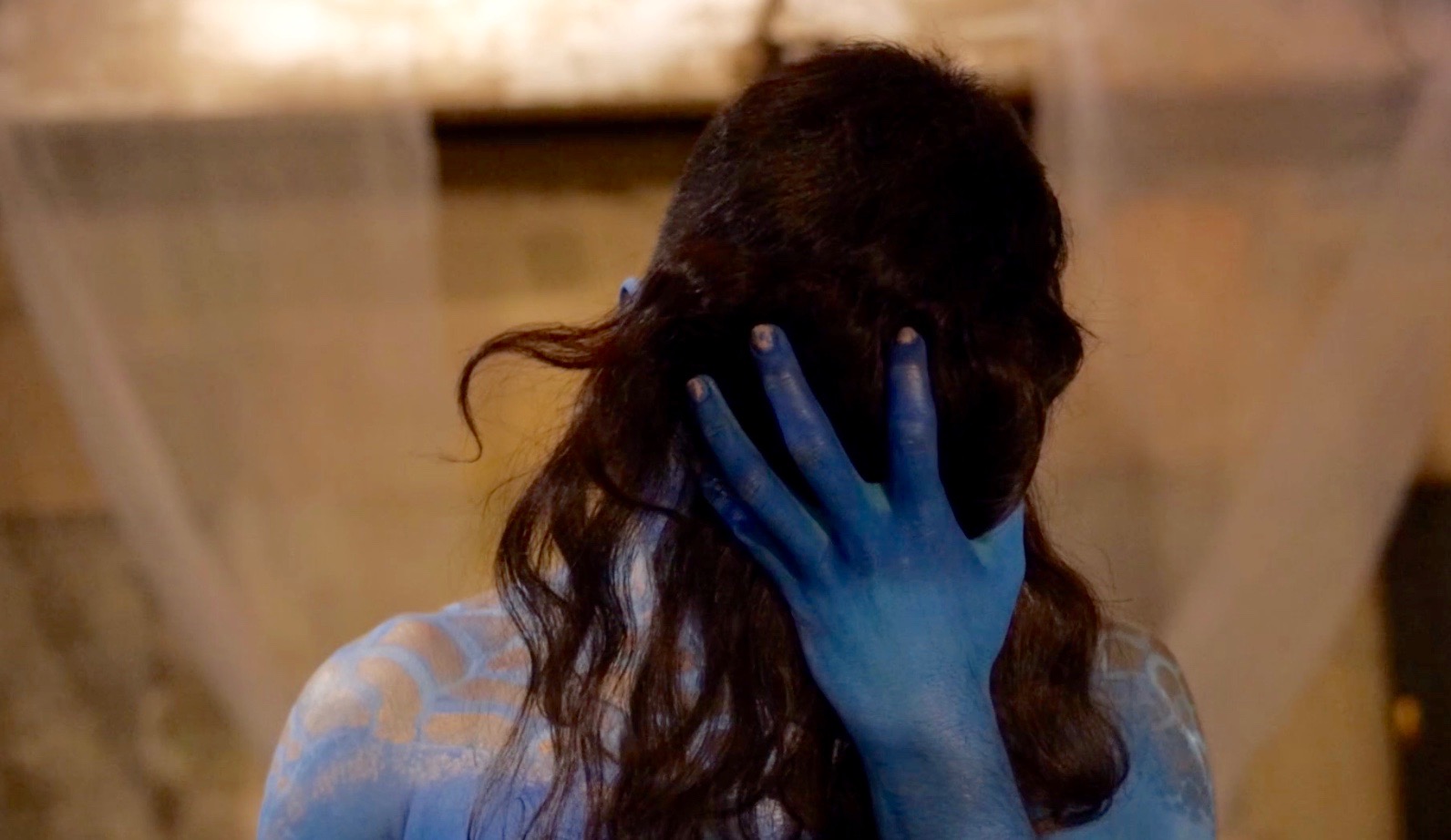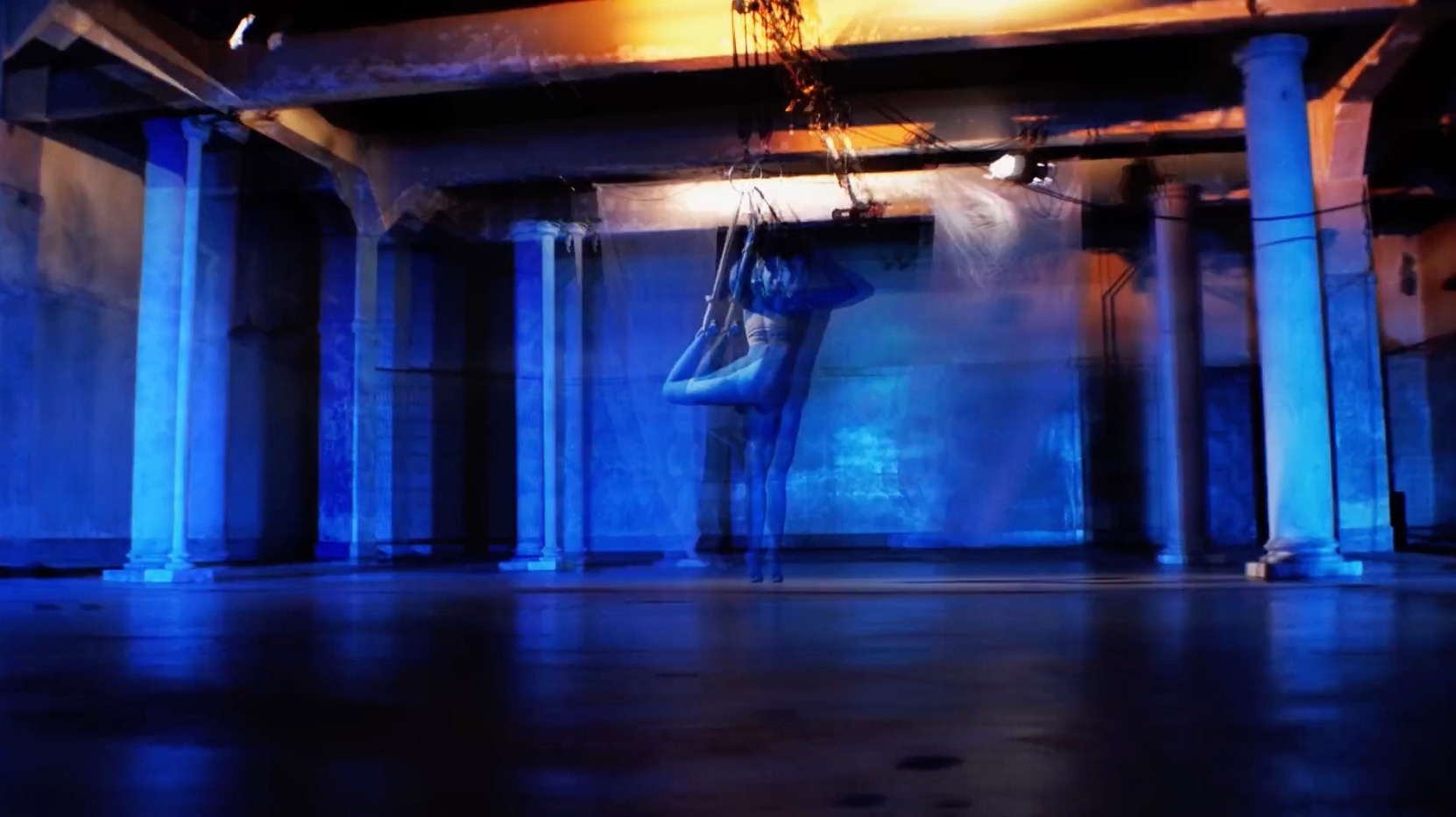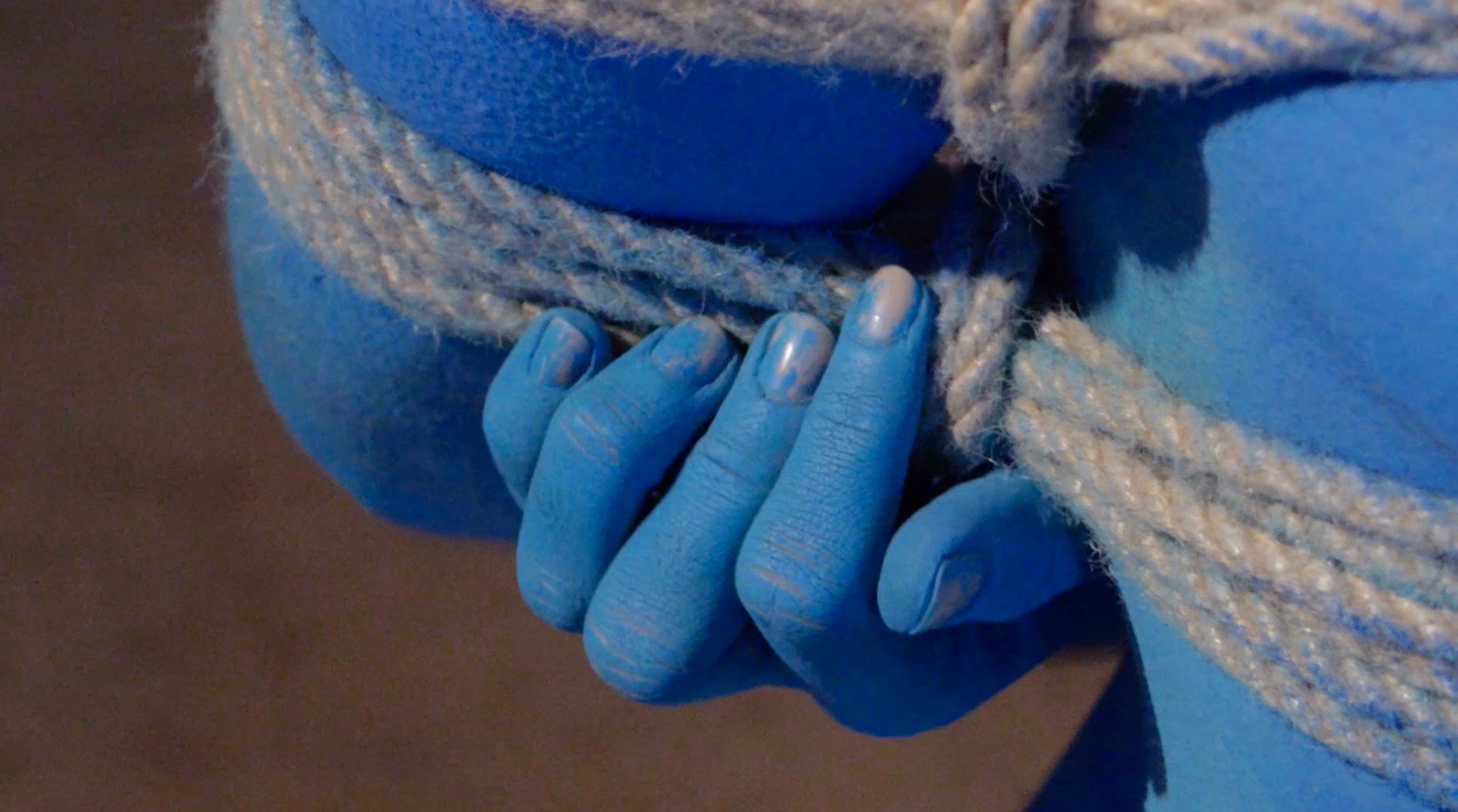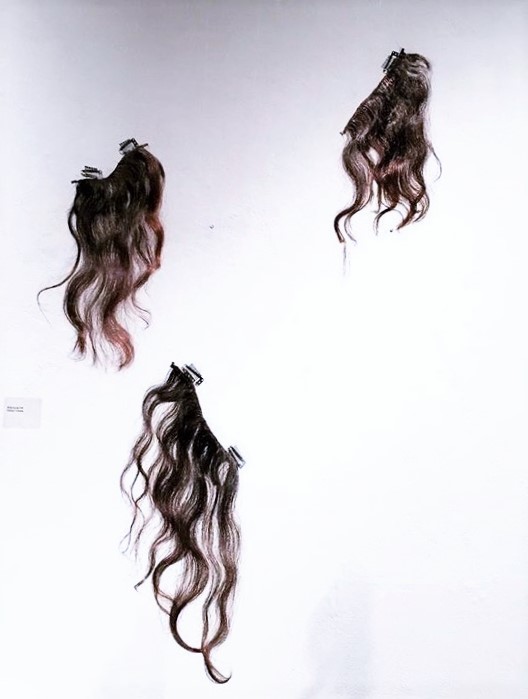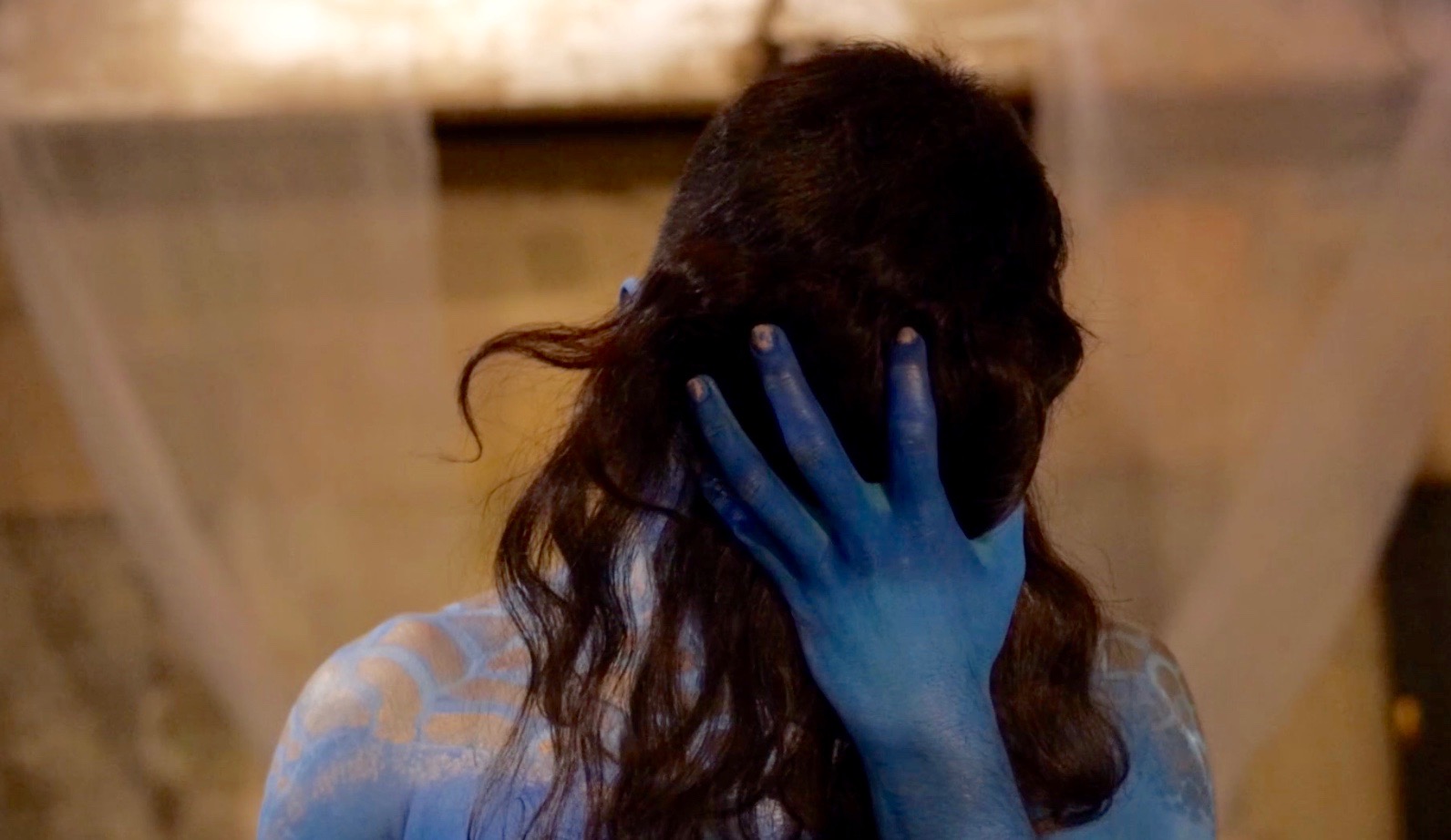 Trans Etherium
Film still | TRT of film: 00:08:48

In this endurance video performance piece, I undergo multiple forms of rope bondage during a progression of physical transformation. Drawing a parallel to my experience of deferring medical transition, the rope bondage at first provides a feeling of safety, until the body reaches an inevitable physical threshold and must be released in order to prevent lasting physical damage. In the final stage of transformation, I release myself from the rope and shed the hair shielding my face, making eye contact with the viewer and embodying a new form.
Shot/Edited: Aja Pop
Make Up: Melissa Capistrano
Rope: FiveStar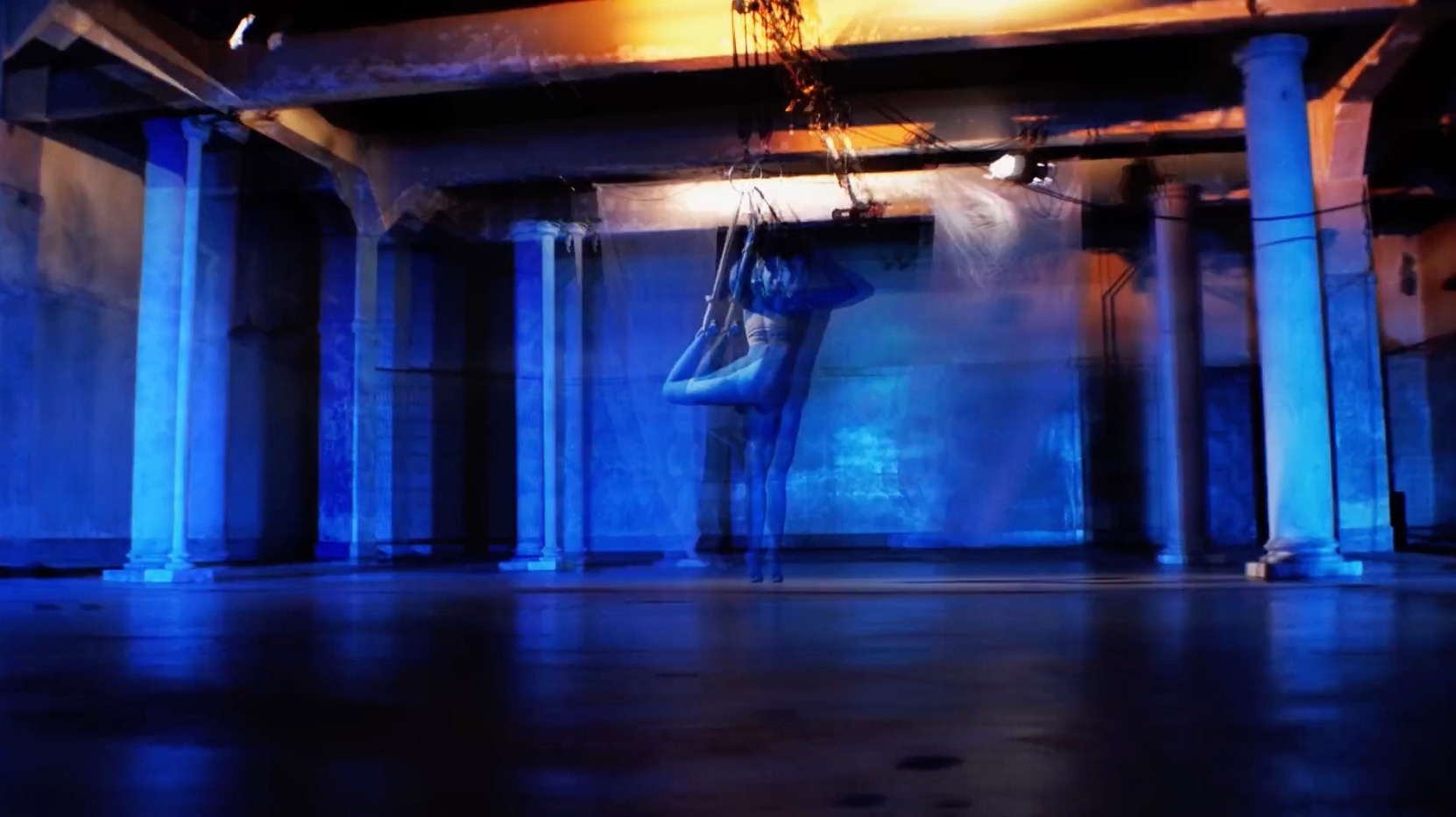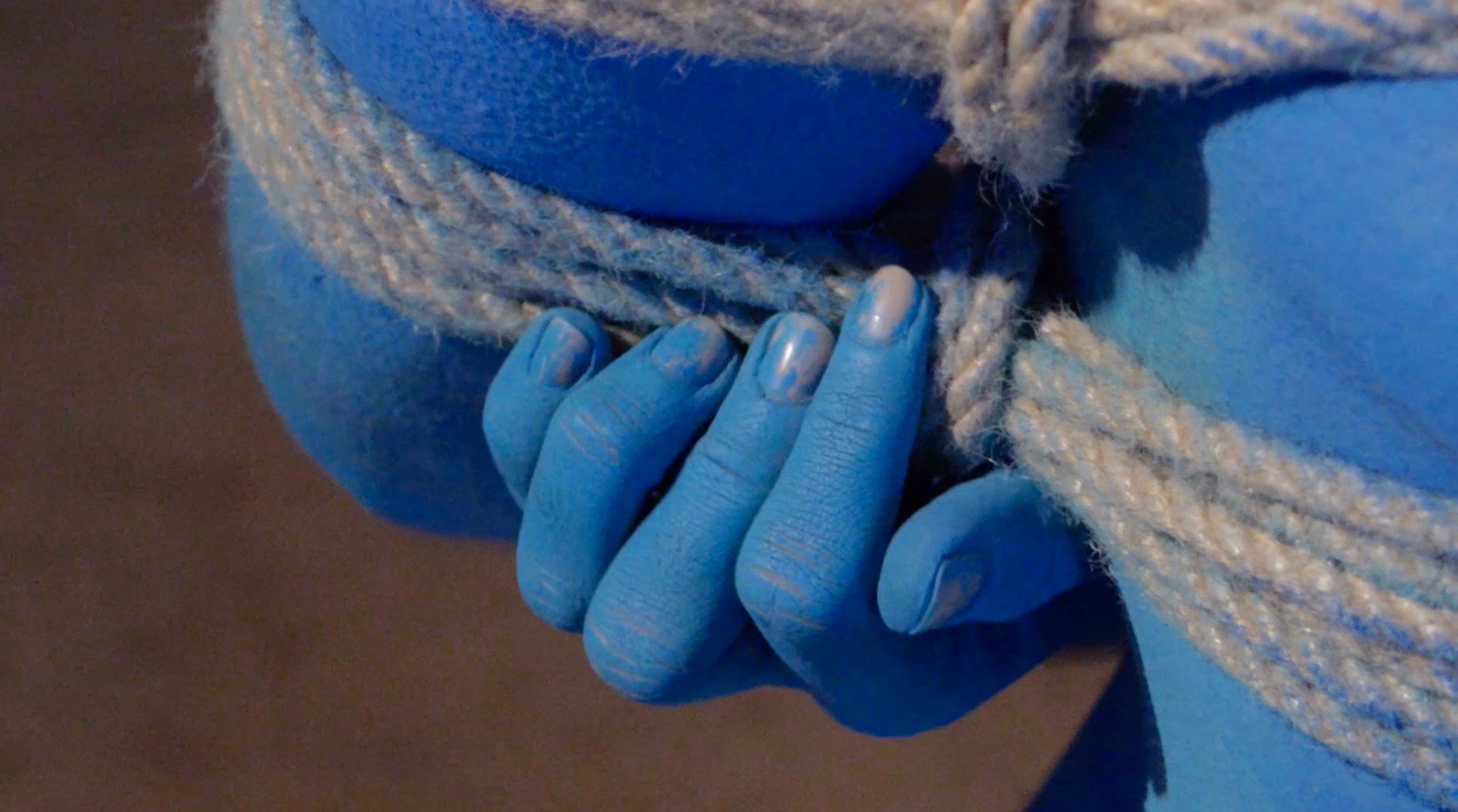 trans etherium preview by AJAPOP FILMS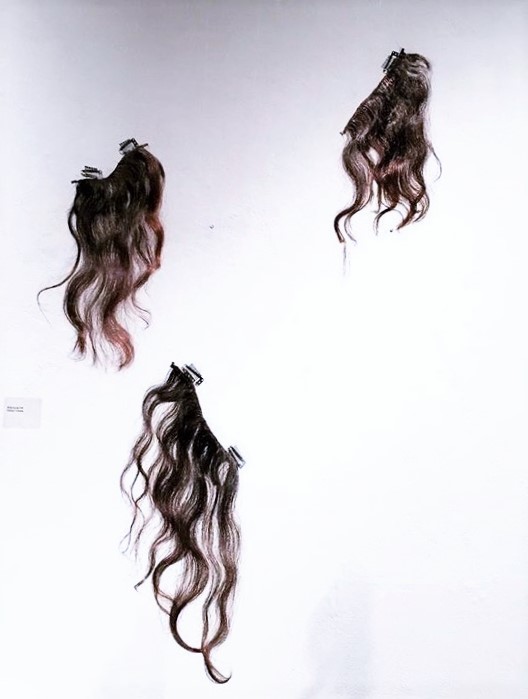 3 handmade clip-in extensions made from the artist's hair for the performance.