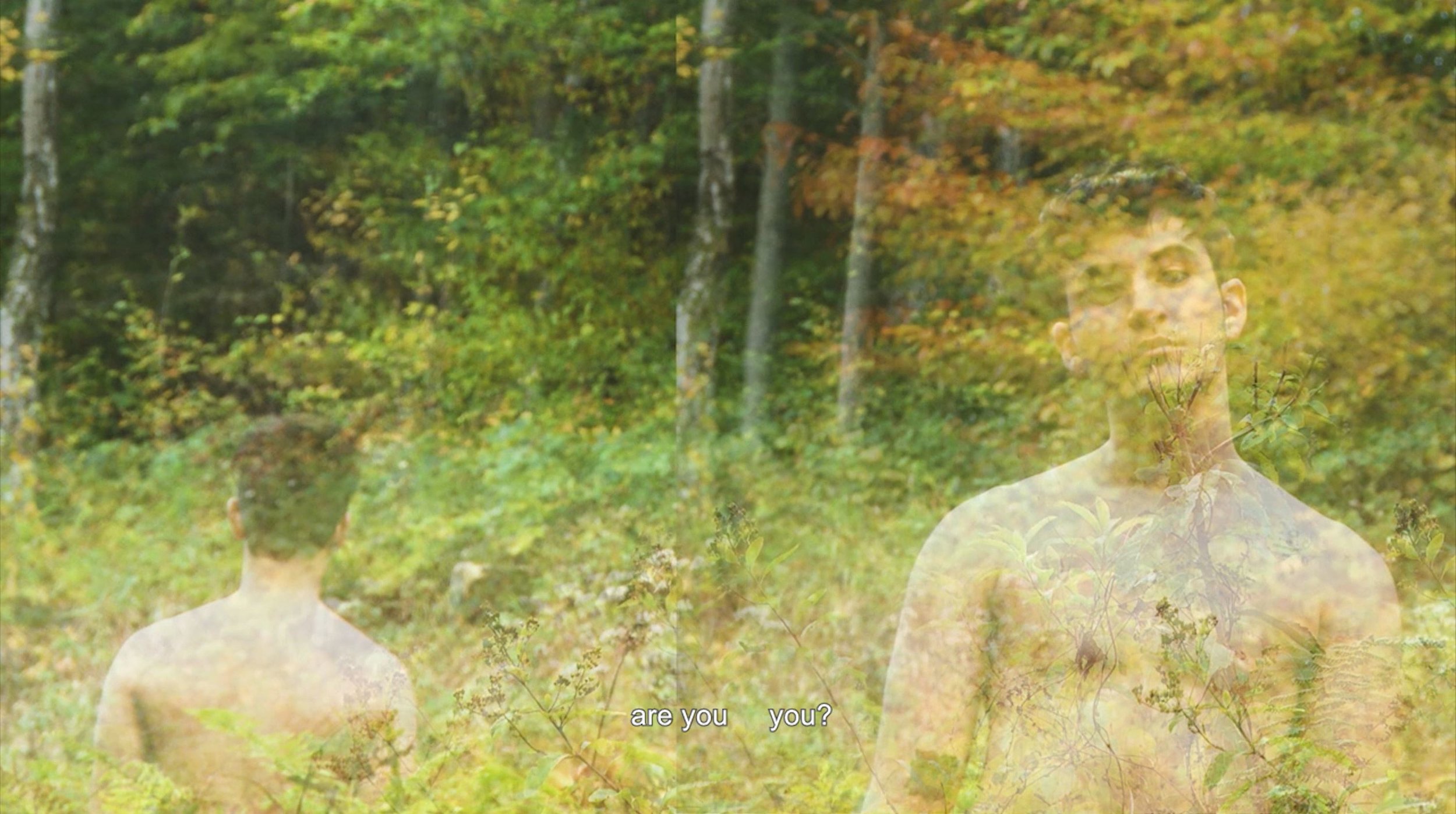 Artful Concealment and Strategic Visibility
2018 | TRT of Video: 00:02:38 | USA English | video still

Artful Concealment and Strategic Visibility draws from Toby Beauchamp's text of the same name that discusses the relationship between gender non-conformity and medico-legal surveillance post 9/11.

Specifically referencing the "monitoring of transgender individuals by a medico-legal system in terms of their ability to conform to a particular medicalized understanding of trans identity and performance", this video features multiple images of my body appearing, camouflaging, and disappearing within a multi-layered landscape.
This work offers an extended metaphor for the the illegibility of the trans body, as well as the medicalized expectation that "successful" trans bodies must rid themselves of any gender variance in order to camouflage into a normatively gendered world.

Artful Concealment and Strategic Visibility was shot in the Northeast Kingdom Forest on occupied Wabanki territory while I was an artist in residence at Vermont Studio Center.
Artful Concealment and Strategic Visibility
2018 | TRT of Video: 00:02:38 | USA English | video still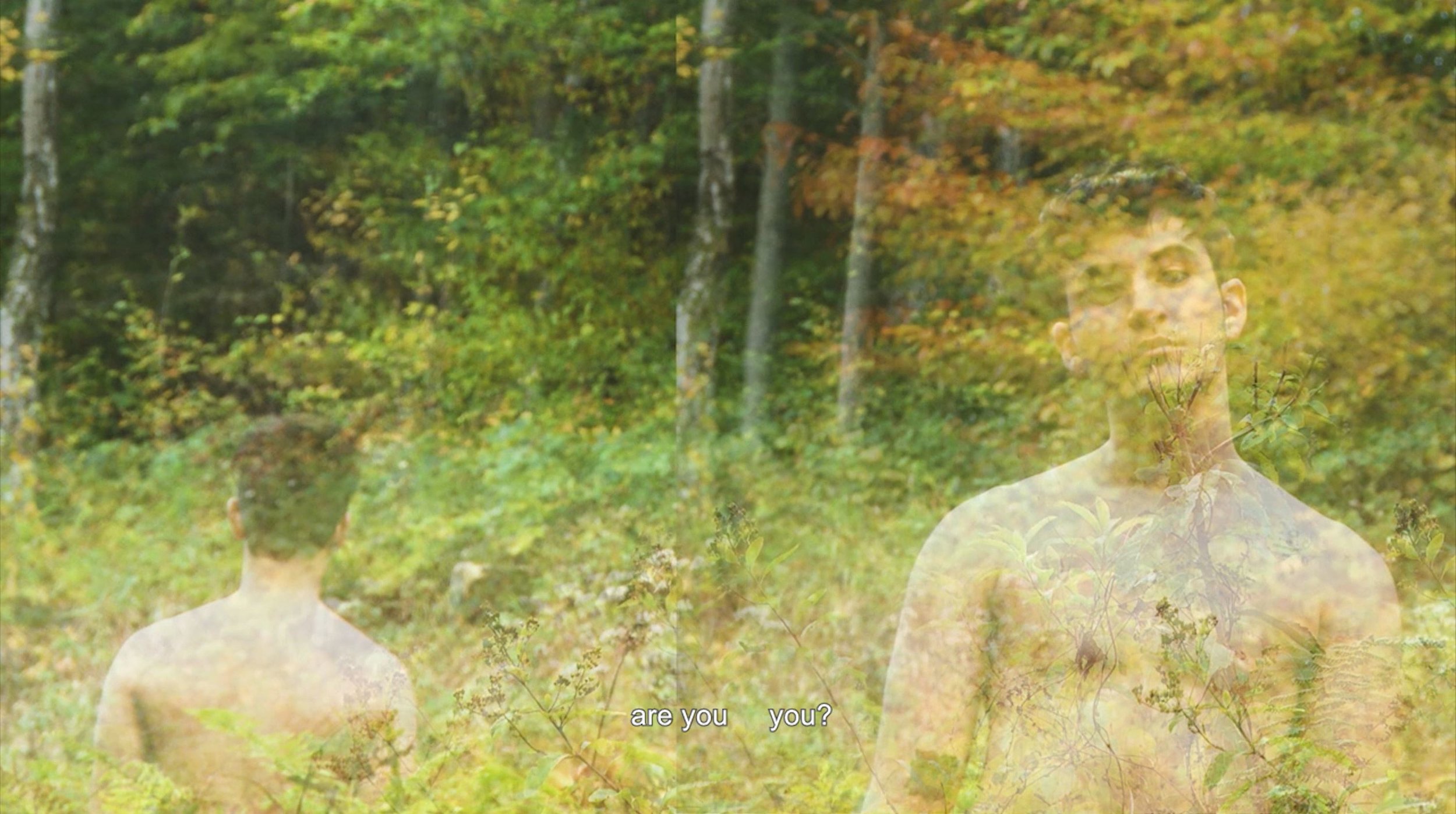 Artful Concealment and Strategic Visibility
2018 | TRT of Video: 00:02:38 | USA English | video still
Artful Concealment and Strategic Visibility
Single Channel Video | 2018 | USA English | TRT of Video: 00:02:38