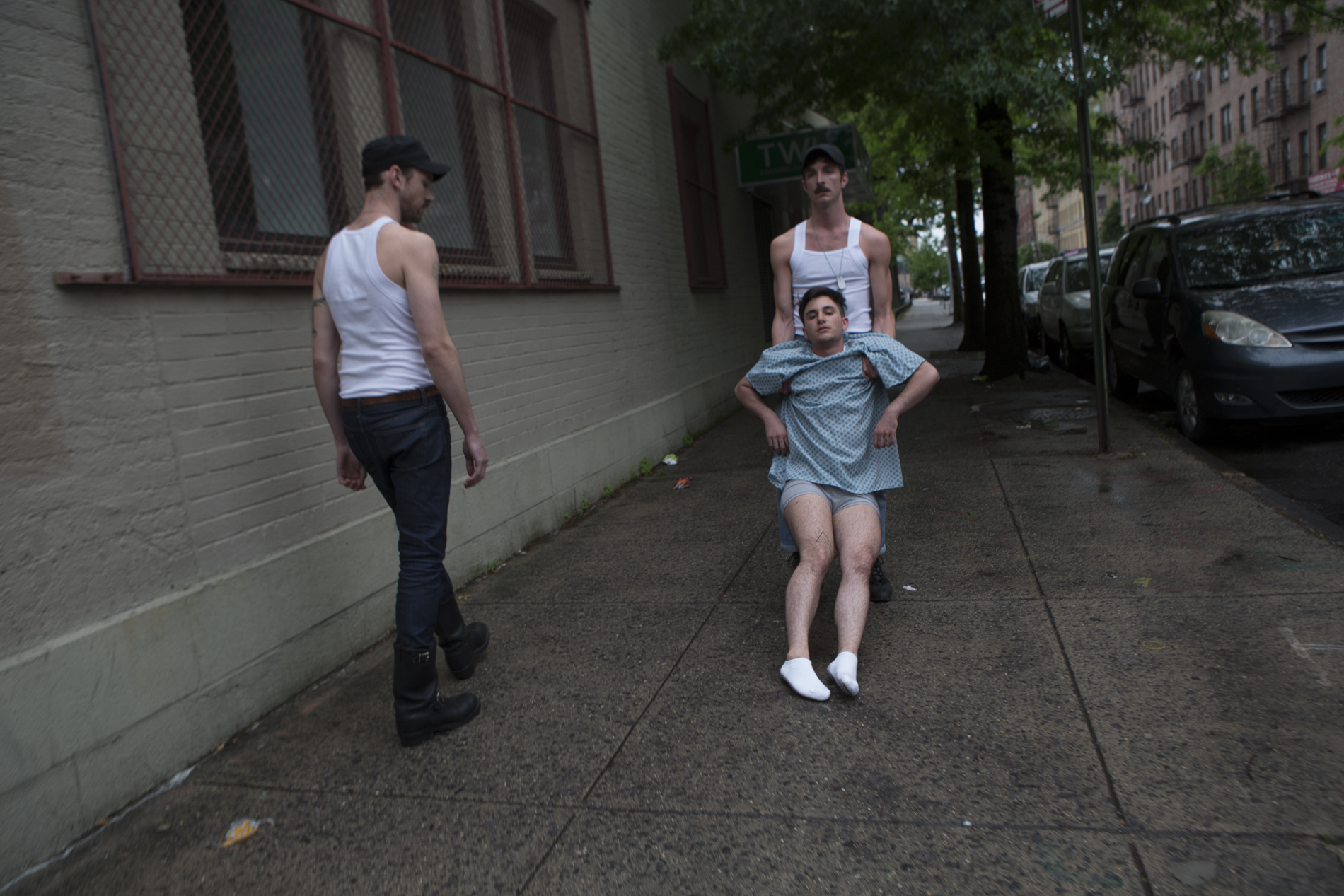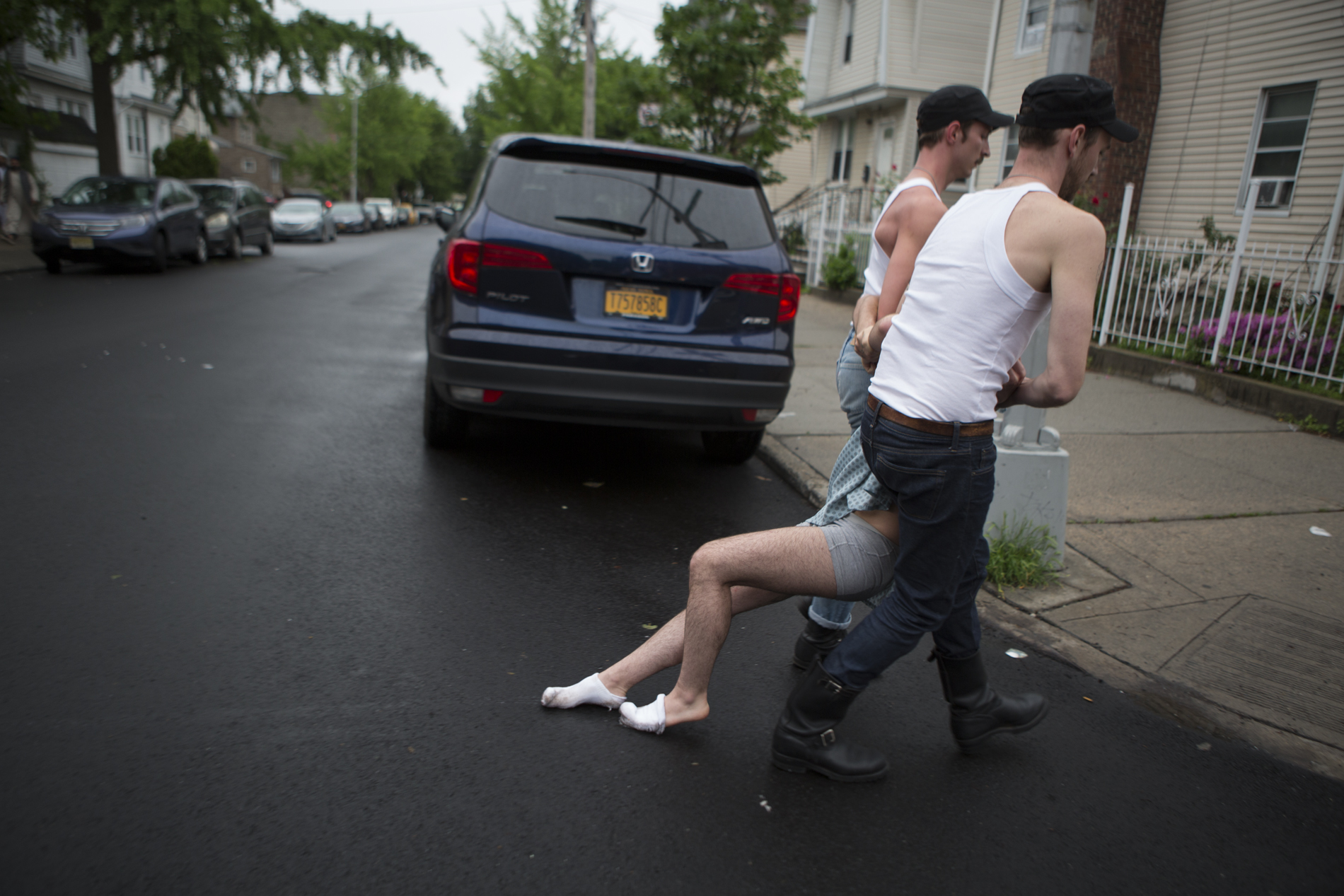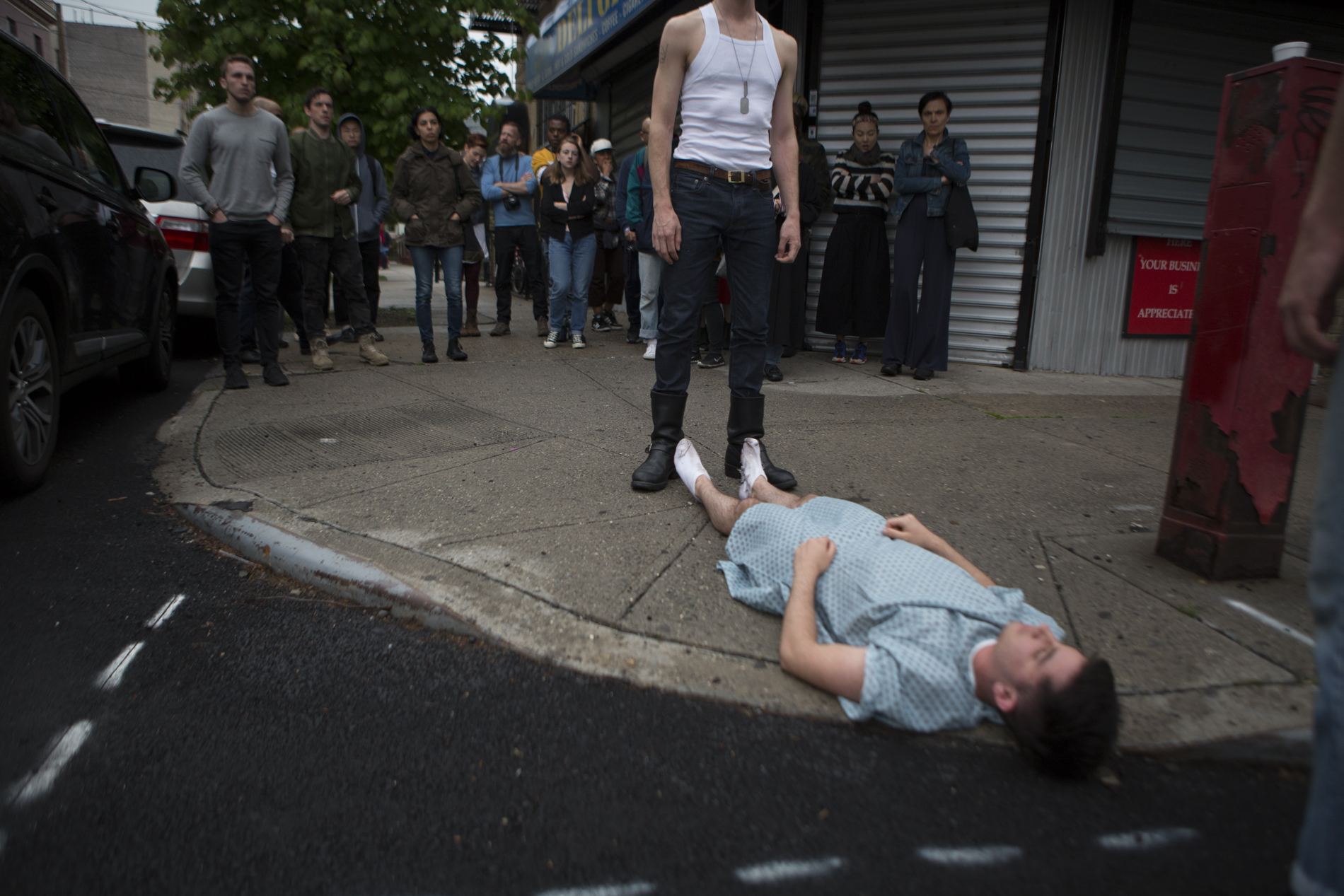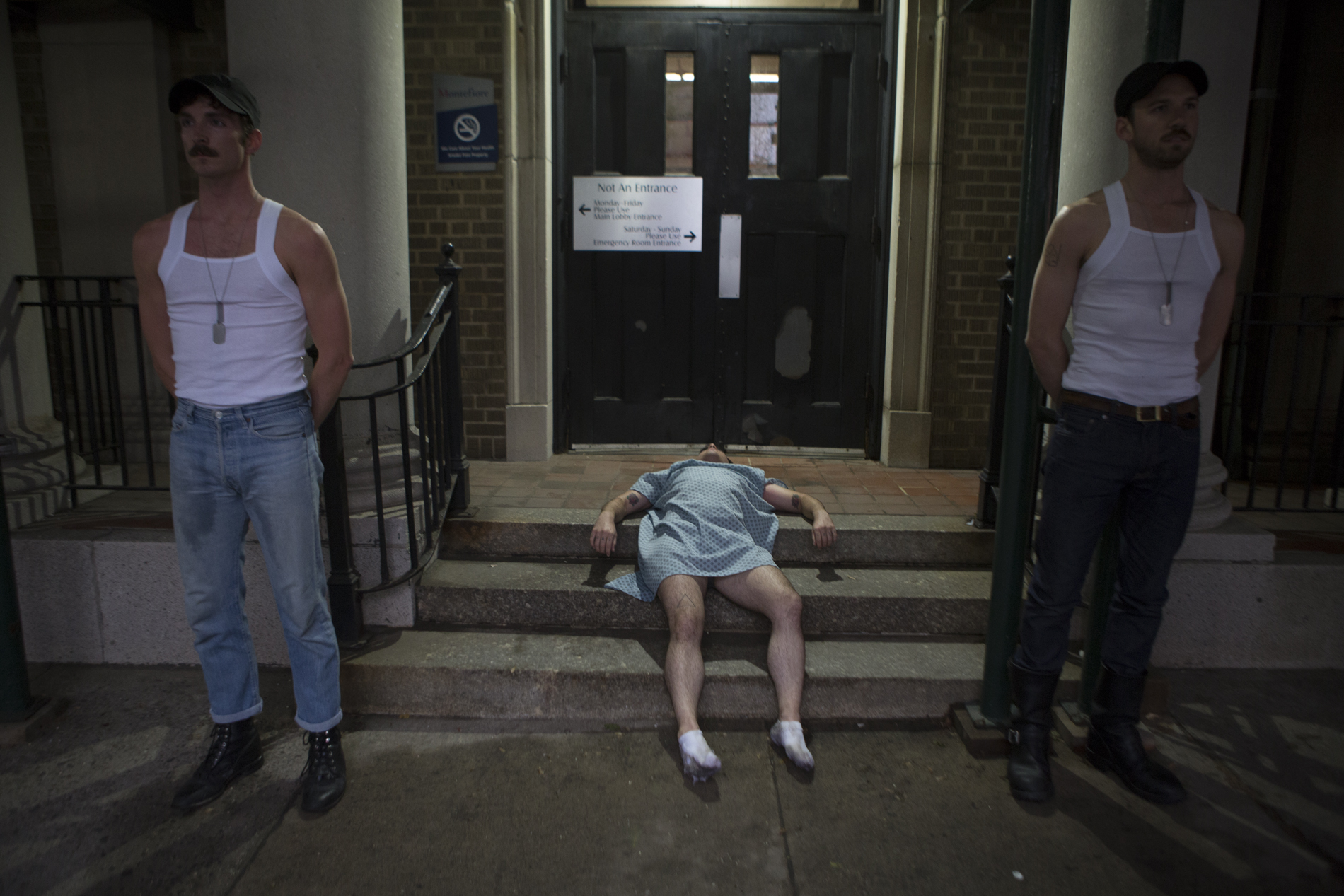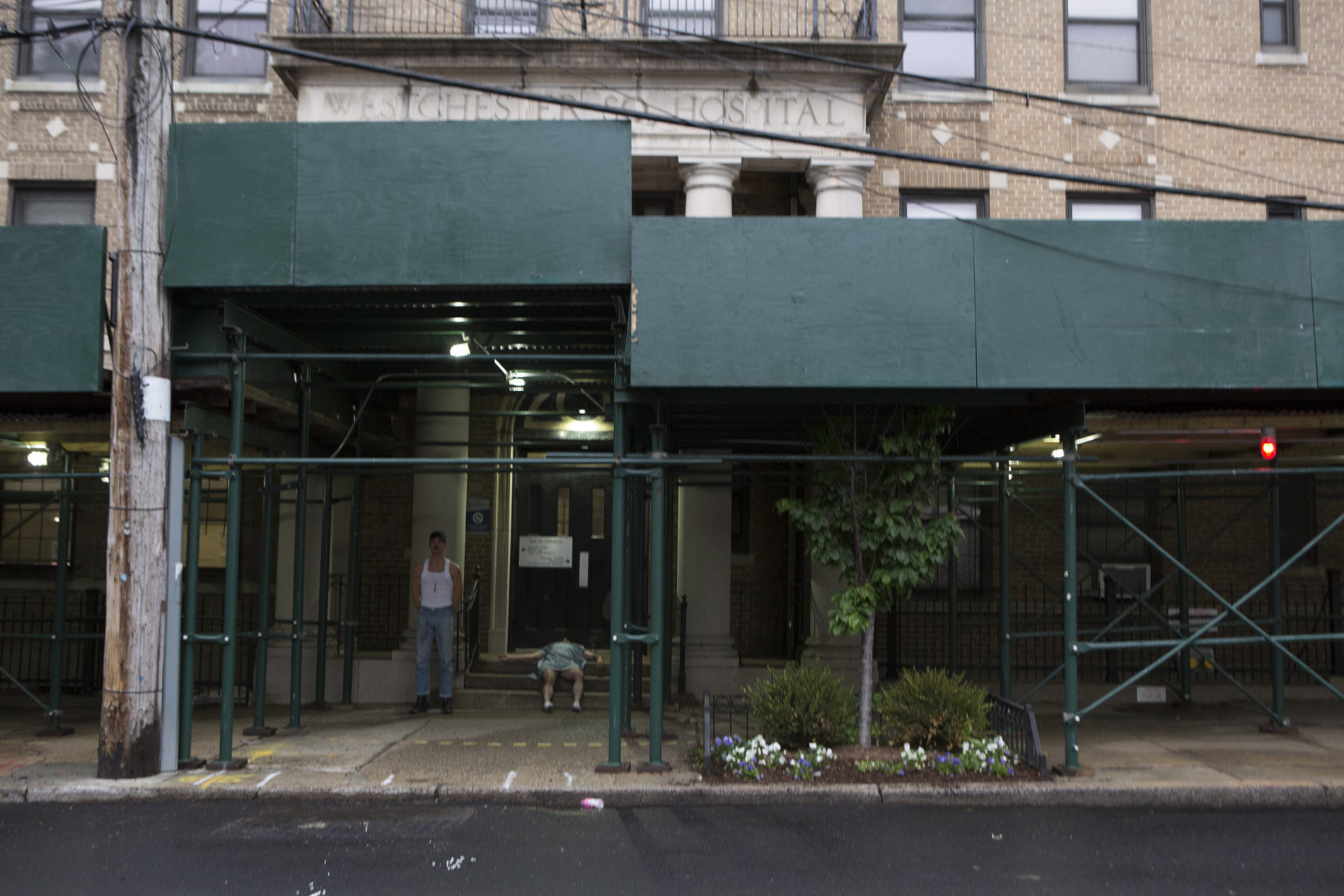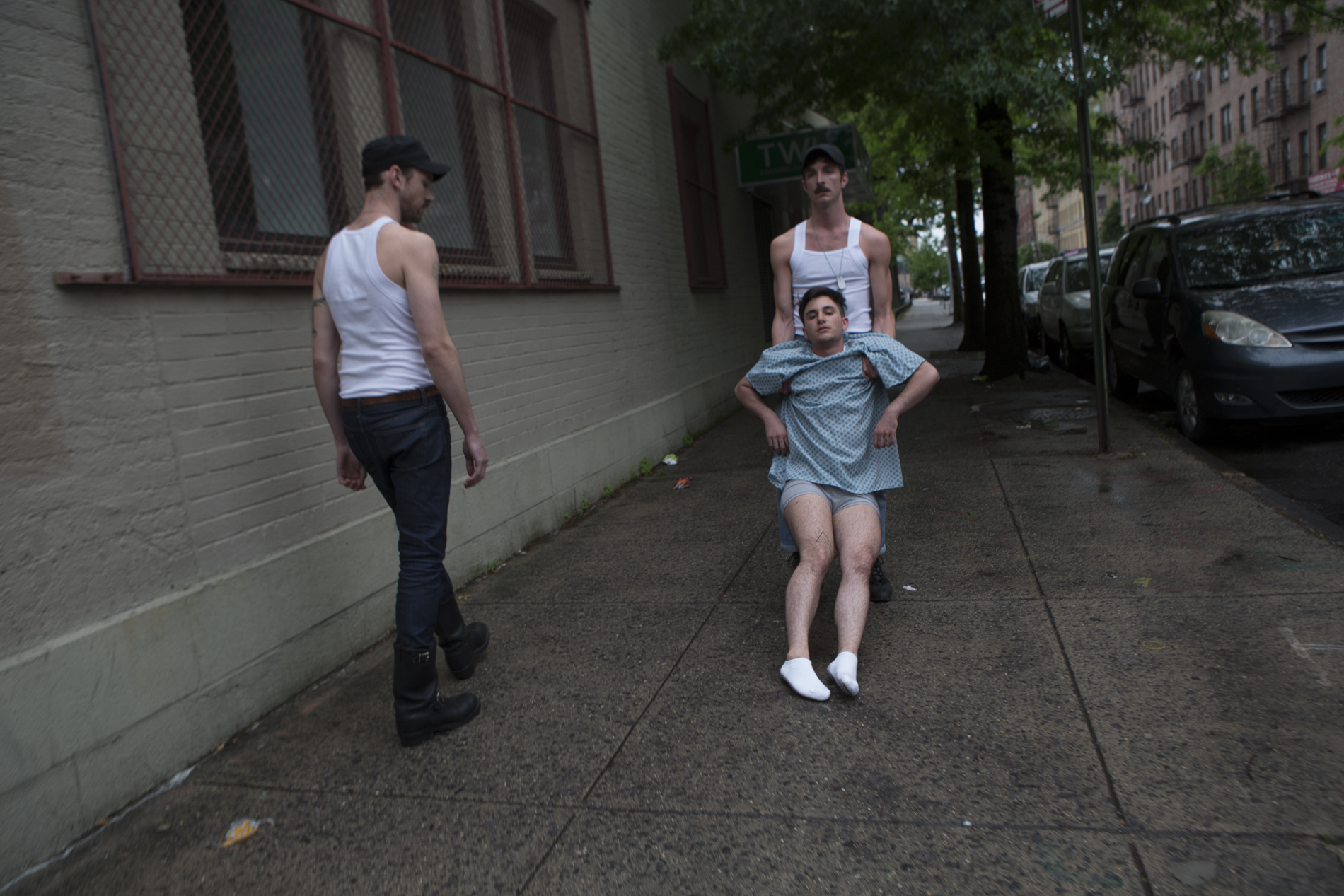 A Tremendous Burden
2018 | Live Performance | Bronx Academy of Art and Dance for ITINERANT Performance Art Festival, New York, NY
In July of 2017, Trump proposed the transgender military ban, claiming that gender affirming healthcare coverage was a "disruption" and tremendous "burden" to the state.
This is one of several recent legislative attacks on trans bodies and gender affirming healthcare access, such as the Division of Conscience and Religious Freedom, which protects healthcare providers who refuse to treat transgender patients for moral or religious objections, and the HB2 bathroom bill. Each of these pieces of legislation demonstrate the ways in which medicine and law work together to uphold, perpetuate, and reinforce gender norms, as well as reflect contemporary issues of biopolitics in our current moment.
Two men in military garb force me into a hospital gown, and drag me several blocks to the nearest hospital where they leave me on the steps.
Performers: Joseph Liatela, Stephen Morrison, Charles Gowin
Photography: Marilyn Montufar